Private Workout has specialized in private personal training and indoor Fitness Challenges and Bootcamps in Dallas, Plano, Irving and Flower Mound since 2003. 4.75 star rated.
TARGET YOUR ABS!
Come do our private 25 minute workouts 3-6 times per week for 8 weeks $249. ONLINE SPECIAL BUY BELOW $29
A mix of jumping jacks, pushups, stretches, cardio, exercise machines, dumbbells, and resistance training designed by
Certified Personal Trainers.
Includes a one-on-one session with a trainer to do body fat analysis, goal setting, workout explanation, form instruction, nutrition recommendations, workout plan, private group sessions, and the trainer will teach you one-on-one on the first workout! Most gyms charge extra for all this, we do not.
Don't worry, we start you slow and teach you how, then build a little each workout!
Boot camps every 30 minutes from 8am to 8pm most days. Rated 4.75 stars, 30,000+ customers.
My wife and I bought a LivingSocial for eight weeks of bootcamp and two personal training sessions here. The goal? To get pumped like Arnold. Not really, but we're five weeks into it and actually loving it.

They have a pretty unique setup, in that your workout really is private. You do three rounds on one machine in a small room with two doors (entry and exit), keep going on the third round until you hear the recording of a guy shouting "Go! Go! Go!" then move on to the next machine in the adjacent room.

The whole thing is designed very efficiently and they hit all your muscle groups. You are WHOOPED by the end of it (if you really brought it), but it goes by so fast.

The staff is friendly and get to know you after just a couple visits. They explain the machines pretty well, too. There are also showers, lockers and a big TV.

I strongly recommend them if you're looking for a different workout routine or enjoy privacy when working out (I know I do). My wife has lost weight and I can definitely see more definition in my muscles.

"I'll be back." Dirk N.

awesome workout!
The workout style was great - moving from room to room with the same amount of time on each machine. I also found the staff to be very helpful. Susan J.
Quickest 25 Minutes of My Life
My favorite thing about Private Workout is that the 25 minute workout pass by so quick, and you get the same results as working out for 90 minutes. As a student that is very valuable to me. Thanks Private Workout. Oh and love the privacy and great machines. Farrah Y
Probably one of the best gyms I've ever had
I am impressed with the knowledge and equipment this place has brought into my life. As a fellow personal trainer, I know this system will definitely help everyone reach their goal. Claudia H.
$33/mo until 99 workouts done, then $3.33/mo!
99 WORKOUT CHALLENGE
Come do 99 Fitness Challenge workouts for just $33/mo and we drop it to just $3.33/mo when you are done. Includes one personal training session each month til you complete it. Can you do it? 71% of our Contestants have! It is a 25 minute workout which is a mix of jumping jacks, pushups, stretches, cardio and resistance training developed by our Certified
Trainers. Workouts every 30 minutes from 8am to 8pm most days. Rated 4.75 stars, 30,000+ customers.
Reserve your place with $20, which covers a personal training session to teach you the workout, explain the science behind it, and do a body fat analysis and make certain dietary recommendations. Buy now then book your orientation on this site.
LEARN MORE
DALLAS - PLANO - IRVING - FLOWER MOUND
For those who want something special and different from the large crowded national gyms, this high-end fitness boutique is owned and operated by Certified Personal Trainers who have developed private group workout classes that get you fit up to 12 times faster than normal fitness classes.*
Since 2003, Private Workout© has trained over 30,000 customers on a 25 minute assembly-line style cardio/strength circuit training boot camp workout similar to what pro athletic teams use that gets fast results!
While we may have up to 15 in a class, unlike other gyms, each person trains in a series of private rooms, so no one watches you, or asks you questions, and you never wait for equipment. Get into the workout zone and you can be in and out in 30 minutes.
Let us teach you how to get in shape doing our personal trainer-designed Boot Camps on professional grade equipment in an assembly-line style series of private rooms that get your heart rate into the cardio zone, restore lost muscle all over, and is designed to RESTORE and BOOST your metabolism so your body burns more calories each day.
A 25 minute Zumba, kickboxing, Pilates, Barre, cycling, treadmill or other cardio class burns a maximum of 225 calories and a maximum of 10 lbs of fat none thereafter. After a 10 lb fat loss, it becomes a "maintenance program" that keeps you at the same weight.
Our classes can burn up to 1,000 calories and are designed to restore lost muscle as well. Rebuild lost muscle and it restores your metabolism so your body burns more calories each day whether you workout or not. We have had customers burn up to 70 lbs their first year.*
*Results will vary based on your attendance, effort and adherence to the plan and protein recommendations

For ages 14+ those under 21 must have parent attend orientation.

One more thing... we have up to 15 people in a class, but unlike big gyms, this workout is done in a series of private rooms so no one watches you, and everyone moves at the same time so you never wait for equipment!

-No appts required after orientation visit

-Up to 6 workouts/week for 6 weeks

-30,000+ customers since 2003

-Created by Certified Personal Trainers

-Classes every 30 minutes

-Up to 15 people per class

-Private Workout means no "watchers"

-1st visit trainer instructs you

-Full body workout TARGETS mid section
25 minute cardio/strength class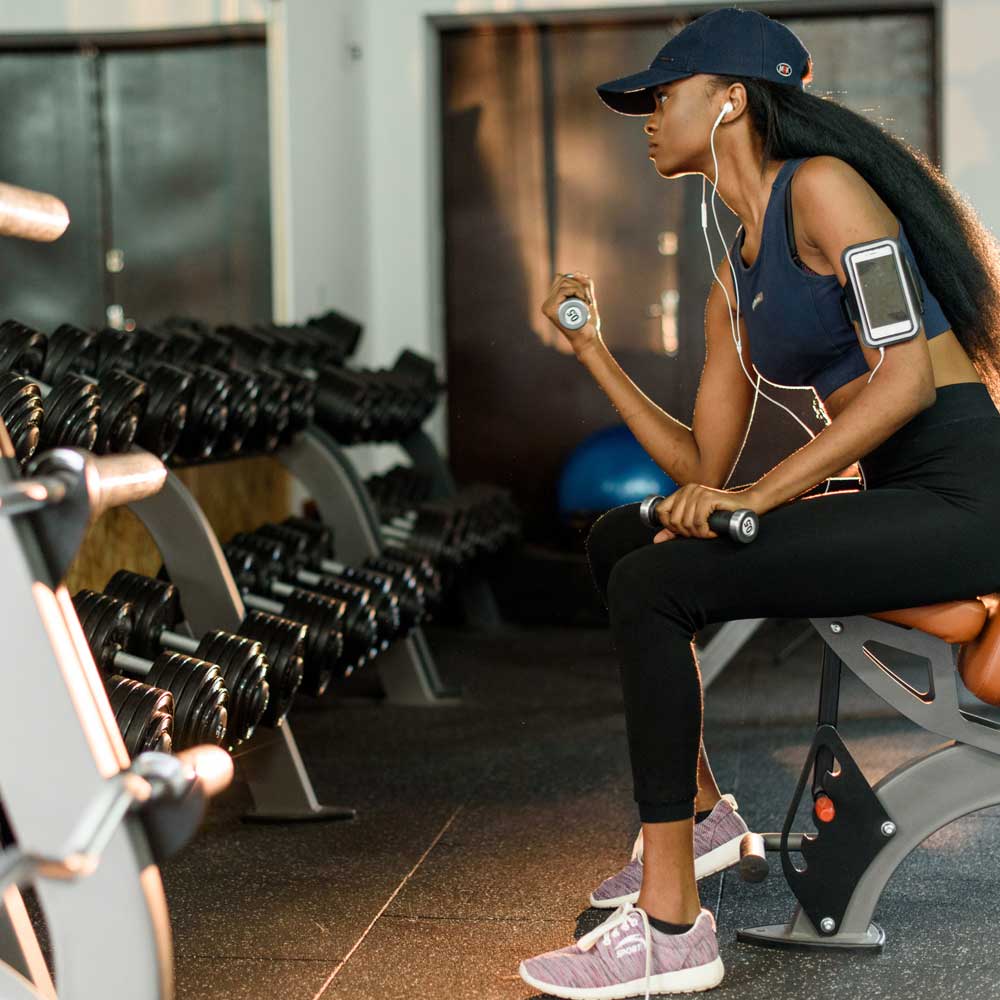 Book Orientation Appointment
Each new person books a 60 - 90 minute appointment (depending on how many questions you have!) where we will:
evaluate your body fat and you set fitness goals

explain the science behind why our workout gets results up to 12 x faster

teach you the form for each exercise so you don't have to watch others

teach the workout you have chosen: 6 week #instachallenge, Gut Buster Boot Camp, Speed Slimming, Speed Toning..
Just pick a day, and pick a location, and pick a time...